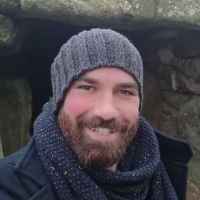 Rhys has been a tour guide since 2010. He is based in London, and runs walking tours there including Jack the Ripper walks and Harry Potter walks. He is qualified to guide tours of Westminster Abbey, the Tower of London, St. Paul's Cathedral, British Museum, and National Gallery. He also runs day trips from London to places including Stonehenge, Windsor Castle, Oxford, Bath, Stratford-upon-Avon, and many more.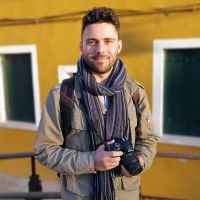 Based in Valencia, Daniel has been guiding for the last 8 years. He loves exploring history, nature in new cities and countries around the world. He has lived in different countries, from India and Cyprus to Italy and Denmark. He especially enjoys taking tours off the beaten path and up into the mountains and villages where it's possible to get in touch with the real Spain.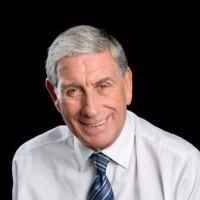 Trevor is a retired murder squad detective, best-selling author and lecturer. In 2002, he started to conduct a 21st-century cold case re-investigation into the ripper mystery. His long and protracted investigation revealed new evidence, and new facts, which not only dispelled, but shattered the myth that has been Jack the Ripper along with many of the previously accepted theories surrounding the case.
Chiara is a private tour guide currently based in Lisbon, Portugal. With an academic background in Journalism, Philosophy, teaching English as a second language, playwriting and travel writing, Chiara has travelled extensively and lived in countries like Ireland, Holland, Greece and the Canary Islands. When not leading tours, she enjoys yoga, reading and creating compelling stories through poetry.
Yoav has been leading tours in Jerusalem for over 20 years. He's a certified Israel Studies teacher and adventure guide. Throughout Israel, he has participated in numerous archaeological digs - he even pioneered a site in the Judean Lowlands. But mostly what he loves about history and archaeology is the story it tells us - and he loves sharing that story with people. Join him on an unforgettable tour to the most unforgettable city in the world during some of its most glorious periods in time!
Hello everybody, my name is Alessia. I'm an Italian Mamma based in Rome, and I work as a certificated and professional Tour Leader welcoming and taking care of everybody who wants to 'taste' Rome as a Roman... or nature, and the many beautiful corners of Italy. I've taught Italian culture and language, and am an experienced scuba diver.
Panagiotis has been a Tour guide for the last 6 years, and he was born and raised in Athens. He loves to take visitors off the beaten path and show them how to be a real local in his town. He is passionate about introducing the history of his country and Greek culture to visitors from all over the world. One of his favorite things to share with guests is Greek food culture and the variety of dishes that exist in Greek cuisine.
Anita is a tour guide from Croatia, gives tours in Spanish and English and lives in Split. She loves showing visitors the beautiful places of her impressive home town, and also is a Philosophy teacher. She lived with her family for several years in South America, and calls Chile her second home.
Danny "the Digger"
Jerusalem, Israel
Danny is a professional guide who earned his nickname "the Digger" due to his academic education (MA) in archaeology. His specialty is Numismatics (the study of ancient coins), and he lectures at the Hebrew University about Jesus and the Archaeology of Christianity. Danny has been professionally guiding for the last 13 years.
I am Laura, a professional tour guide of 8 years licensed by the Government of Catalonia. I qualified with a Cultural Master's Degree at the University of Girona where I have also taught lessons on Tour Guiding to my peers. I love art, history, food and sport. Since qualifying in 2012, guiding has been not just my full time job, but my passion.
My first love was history; because if we don't understand our past how can we expect to know the future? I was born and bred in Athens, where Ι studied Archaeology and Art History. Those studies are the reason that archaeology holds a special place in my heart. After I graduated, I was accepted to the University of Siena, Italy, for a Master's degree in Cultural Heritage Management. I was digging in Greece before I was trained to become a licensed tourist guide. For the past 5 years, tour guiding is not just my full time job but also a passion. Now, my only commitment is to impart my knowledge and transmit my love for Greece to others.
My name is Nada, and I was born and raised in Pula, where I also finished elementary and high school. In 1982, I went to Zagreb for university where I studied Veterinary Medicine. After I graduated, I came back to Pula, and I worked as a vet for a few years. I became a tourist guide in 1997, after my second son was born. In 2004, my husband and I opened our own tourist agency.
My name is Elisabeth, and I am a tour guide in the beautiful city of Lyon, my home town. I was born and raised there, and it is my pleasure to guide you through the historical capital of the Gauls. I very much enjoy sharing the little-known stories about Lyon I have encountered over the years.
Colin is a proud Tasmanian who has honed his craft performing in almost every theatre in Tasmania. As a direct descendant from convicts who were transported to Van Diemen's Land, Colin has taken advantage of time between touring contracts to tell the story of his convict heritage through his own penned and produced award winning theatrical tour, Settlement Secrets at the Tasmanian Museum and Art Gallery.
Kleio and Antonis have teamed up to produce this amazing tour of Ancient Athens! Kleio: "Hello everyone! My name is Kleio-Ilektra and I'm a tour guide raised in Athens. For me tour guiding means experience, knowledge and traveling, but also respecting and loving the planet that we live on. So, travel as much as you can, learn from others, learn our past and never cease to explore". Antonis: "I'm an archaeologist & writer in Athens. I've worked in museums and heritage and love the ancient world. I also love writing about ancient art, history and philosophy, while also blogging".
Hello everyone! My name is Kleio-Ilektra and I'm a tour guide raised in Athens. I love traveling around the world, getting to know new places, meeting people and promoting alternative forms of tourism, such as Ecotourism. I speak English, Greek, French and Spanish fluently and I'm learning Russian and Mandarin Chinese! For me, tour guiding means experience, knowledge and traveling. Above all, this profession is about explaining history and culture to people, and getting in touch with old and new civilizations, but also respecting and loving the planet that we live on. My dream is to become an Eco-tour guide and leave the world a better place than we found it! So, travel as much as you can, learn from others, learn our past and never stop exploring!